Testimonials
Track and Share Progress
"Aspire Bakeries has developed 2030 Science Based Targets for carbon emission reductions. Being able to track and share progress is an important part of our carbon reduction journey. The Scope 5 software allows validation of calculations through carbon emission resources for each region. The software solution is a great tool for organizing data and calculating progress towards carbon reduction targets compared to our baseline year. Since 2019, Aspire Bakeries has reduced scope 1 and 2 carbon emissions by 11.5%."
Focus Our Time and Expand Efforts
"At Cimpress, we had been tracking our Scope 1, Scope 2 and Scope 3 GHG footprints for five years in Excel before starting to use the Scope 5 application. The transition from Excel to Scope 5 went quickly and seamlessly. Benefitting from the ease of management of our data in the application, now we can focus our time on monitoring our targets and expanding our GHG reduction efforts."
Implement Energy-Saving Programs
"Thanks to Scope 5's automation features, we've reduced the time spent on data collection by 50%, allowing us to focus on implementing hundreds of energy-saving programs a year across our sites."
Analyze and Forecast Impacts
"Jacobs uses Scope 5 to calculate, report, and forecast energy and carbon metrics in support of aggressive reduction targets set in their Climate Action Plan. Jacobs has also engaged Scope 5 on numerous carbon analysis and reduction plans on behalf of their clients."
Save Hours Spent Reporting
"As a global logistics company with 532 facilities in 160 countries, tracking our sustainability data was nearly impossible before Scope 5. Thanks to Scope 5, reporting that used to take us countless hours now takes 5-10 minutes a month."
Report with Confidence
"The way Scope 5 has allowed us to expand our reporting capability and confidence makes the software increasingly valuable to our organization every year, and I don't know how we would manage all our programs without it."
Identify Opportunities
"Scope 5 gives us the ability to closely monitor resource use across our stores. Using the data in Scope 5, we can identify each store's opportunities for improvement. We also know exactly where and how to target our conservation efforts."
Outcomes
Conserve Resources
Using Scope 5's sensitive data integrity checks, PCC receives notice of "unexpected anomalies, such as surges in water use" so they "can investigate potential leaks".
Streamline Data Collection
After switching to Scope 5 from excel spreadsheets, Expeditors was able to save "400 employee hours" leveraging Scope 5's data alerts, tracker health bar and administrative tools for delegating data collection.

Communicate with Transparency
"Scope 5's visualization tools and analytics have also brought transparency and visibility to our decision making and made our data more meaningful."

Quantify Impacts and Answer Any Question
Scope 5's normalization tools and libraries of emissions factors have been invaluable in quantifying the impact of our operations and supply chain. The software's ease of use, flexibility and communication tools also empowered us to answer any question in real-time.

Make Progress Possible
Before Scope 5 making progress was painful, even impossible. We couldn't answer basic questions from our customers on resource use. Now we can, and more.

Calculate Carbon Emissions with Ease
Scope 5 is highly intuitive. Where Excel spreadsheets fall short and Enterprise-wide data management systems may not be feasible, Scope 5 has provided a cost-effective, straightforward solution for calculating carbon emissions and reporting out results.

Easier Tracking and Real-time Analysis
"Scope 5 has made tracking our emissions easier, we are able to provide real-time analysis to our stakeholders. The ADT service, in particular, has saved us from manual data collection and allowed us to focus on the analysis, our targets, and expanding our reporting capabilities."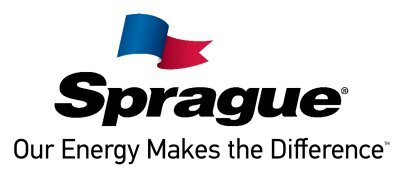 Trusted By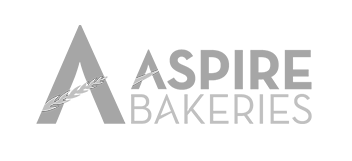 Next Steps