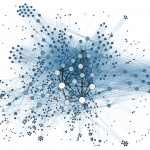 I was thrilled to see a recent blog post from one of our power users, Emily Hanning, Senior Sustainability Manager at Outerwall. In her post, Emily calls out the basic benefits that she finds so valuable in Scope 5. These are the very same benefits that we, the Scope 5 team, consider our product's core value.
This kind of alignment doesn't happen by chance. It happens when users and product managers communicate openly and candidly. Users must be savvy enough to know just what they want and confident enough to ask for it. Many thanks to Emily and to all those sustainability leaders and early adopters who have helped shape our product!
After more than ten years of working in corporate sustainability and reporting, I've lost track of the demos I've seen for software solutions to help untangle this snarl of data management. Costs, legacy systems and other priorities prevented me from adopting such a system until late 2013. That's when I began…
Read Emily's full post here.