Jacobs uses Scope 5 to measure current and future greenhouse gas footprint.
Engineering firm CH2M employs Scope 5 Trackers to report and predict its global emissions against industry benchmarks. And CH2M finds the robust customer support from Scope 5 unmatched in other vendors.

Western Digital augments its health and safety program with sustainability targets.
Western Digital, which sells digital storage products, uses Scope 5 to share its performance improvements with environmental managers. Specific key performance indicators can be compared across departments.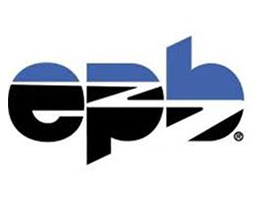 Scope 5 tracks waste to demonstrate savings in the EPB supply chain.
The public utility EPB provides electricity and fiber optics for the City of Chattanooga. EPB uses Scope 5 to demonstrate the savings they achieve from recycling and reusing cable boxes and other components.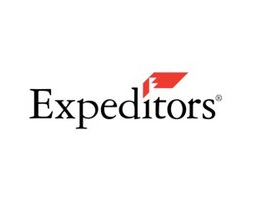 Expeditors retains a key customer thanks to Scope 5 carbon disclosure reports.
The shipping firm Expeditors was pulling electricity and fuel data from 200 global offices into a spreadsheet. Switching to Scope 5 saved months of time and empowered Expeditors to manage and mine its own data.
FINANCIAL SERVICES
A LARGE FIRM KEEPS INVESTORS HAPPY WITH CDP REPORTING
This financial services firm needs to report to the Carbon Disclosure Project to satisfy investors. They were making do with spreadsheets, but they much prefer Scope 5, which produces better reports using a simpler process.
KING COUNTY
KING COUNTY FULFILLS ITS LEGAL OBLIGATIONS ON CLIMATE TARGETS IN EXCITING WAYS.
Even though the non-profit alternative was less expensive, King County prefers Scope 5 to track its innovative environmental metrics. The City of Bellevue shares progress on a public dashboard that the entire county plans to adopt.
VULCAN
VULCAN MANAGES ITS PERFORMANCE FOR THE CITY'S ENERGY REPORTING PROGRAM.
Private firm Vulcan turned to Scope 5 when a free product couldn't provide sustainability data with rich analytics. Scope 5 helps Vulcan understand the operational footprint of its properties, track energy use, and reduce costs.
MILWAUKEE METROPOLITAN SEWER DISTRICT
MMSD DEPENDS ON SCOPE 5 FOR ACHIEVING ENERGY REDUCTION TARGETS.
Milwaukee Water and Sewer District rely on Scope 5 for forecasting impact of conservation projects. This makes progress towards energy reduction and renewable energy production goals possible.
NEW SEASONS MARKET
NEW SEASONS MARKET RELIES ON SCOPE 5 TO KEEP UP ITS B-CORP CERTIFICATION.
Scope 5 makes it easier for New Seasons grocery stores to monitor and improve their environmental and social performance. Scope 5 also scales up whenever new stores are acquired. New Seasons will rely on Scope 5 as it works toward the ambitious goal of zero waste.
MAJOR REGIONAL HEALTHCARE PROVIDER
A MAJOR REGIONAL HEALTHCARE PROVIDER COUNTS ON SCOPE 5 TO ELIMINATE WASTE AND STEP UP EFFICIENCY.
A major regional healthcare provider uses Scope 5 to monitor its environmental performance. Metrics are easy to add and customize, which is especially important for their Lean & Green continuous improvement efforts.
WALGREENS BOOTS ALLIANCE
WALGREENS BOOTS ALLIANCE WORKS WITH SCOPE 5 TO PREPARE THE COMPANY'S ANNUAL CDP REPORT.
Fortune 50 company, Walgreen Boots Alliance, turned to Scope 5 for help answering questions like calculating emissions from green tariff electricity, CHP plants, and fuel consumption.